Recent news, events and highlights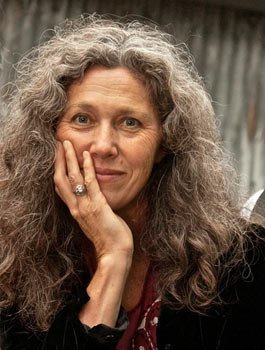 | | | |
| --- | --- | --- |
| | | |
| #3 on folk dj charts | Amazon | Lauren and John Thomas during recording session for CD to accompany ""Kalamazoo Gals: The Story of the Extraordinary Women (and a Few Men) Who Built Gibson's WWII 'Banner Guitars". |
"The Light Still Burns" a companion CD for a new book, "Kalamazoo Gals: A Story of Extraordinary Women & Gibson's 'Banner' Guitars of WWII", by John Thomas.
» June, 2014 | BBC Story on the Kalamazoo Gals, featuring Lauren's music from The Light Still Burns
» March 15, 2013 | NPR radio story, Laura the Luthier
» March 19, 2013 | The Oregonian, "Portland's Lauren Sheehan salutes 'Kalamazoo Gals' with the guitars they built"
» March 18, 2013 | Oregon Music News, "The Kalamazoo Gals"
» NBC NY

» The Light Still Burns details
» Kalamazoo Gals website

Video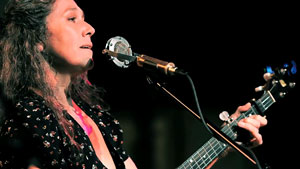 2012 Portland Music Award for outstanding achievement in Folk music.
2010 Accepted into the Library of Congress with 80 other female roots instrumentalists as part of the MusicBox Project, "Americana Women".
» View
2011 NPR – featured artist in story about the MusicBox project.
» Listen/View
2011 Rose City Ramble, my 3rd CD, charts in the top 10 CDs for 2011 on folk radio, #8 for the year and got airplay in 15 different countries.
» View Rose City Ramble
2012 Folk Alliance panelist for Robert Johnson Tribute. Presented with stellar blues musicians and scholars Jimmy Duck Holmes, Steve Johnson, (RJ's grandson), L.C. Ulmer, Scott Ainslie, Jerron Paxton and Scott Barretta. It was an honor.
2012 guest on River City Music, distributed to around 150 radio stations nation wide and XM satellite network.
» River City Music Listen to Part 1 [mp2 file] Listen to Part 2 [mp2 file]
2012 Winter Folk 24 – Waterfront Blues Festival, Oregon Country Fair, on faculty for Centrum's Voice Works and Acoustic Blues programs.
---
Return to top