Bluesbilly good time music all night long!

This band is an electric 4 piece and draws upon the roots of American country and down home music for it's infectious sound. Expect blues, country, jazz, improvisation and some old weird American songs, early bluegrass, tin pan alley and originals from this tasty Pacific Northwest band.

Lauren Sheehan is the bandleader with her signature vocals and 1956 Gibson ES-175 guitar. Other members include:

Steve Cleveland, keys and bellows (of the Sportin' Lifers, Chatta Addy and Sharkskin Review fame).

Fred Ingrams, small drum kit (of Jaime Leopold and the Short Stories, numerous blues, jazz and other bands).

Bill Uhlig, bass (of Lauren Sheehan, Bond Street Blues Band, Floating Glass Balls).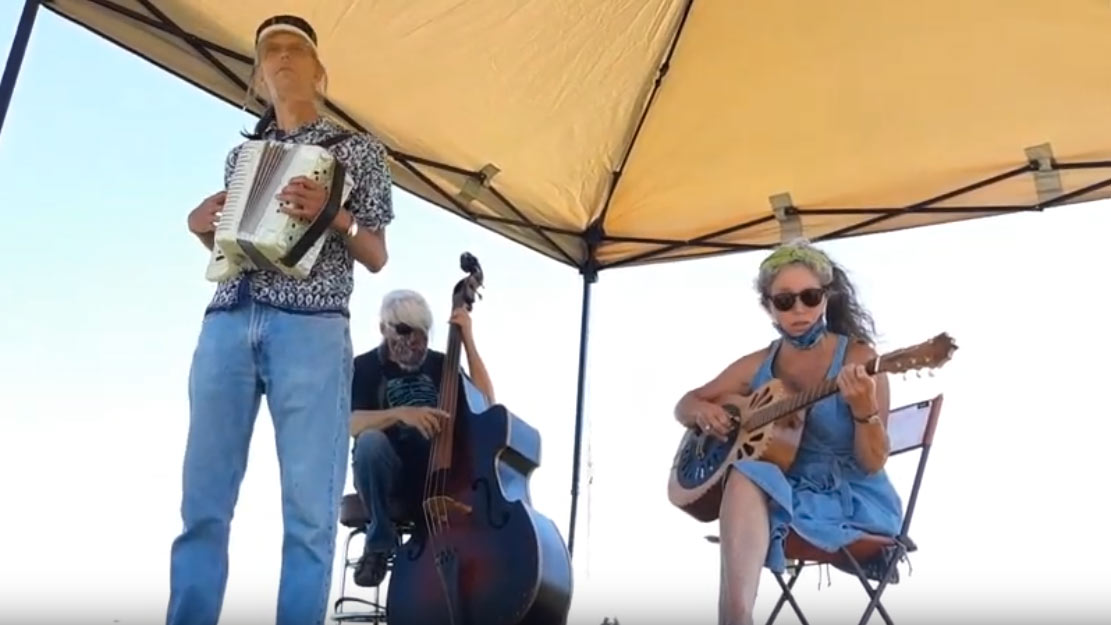 Summer 2020 | Country Blues -"Lonesome Day Blues". Great Auntie Lo trio with Steve Cleveland - accordion, Bill Uhlig - bass. View video

---

> Download: Print hi-res, Color PDF
file size: 2.8 MB | 300 dpi